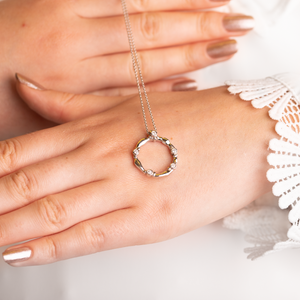 Unique Jewellery Styles
Bespoke pieces from Sonkai can be crafted in any of our unique styles and tailored to your specifications.
Each style has been designed and made at our in-store workshop, using only materials sourced from other UK based suppliers.
Working in all types of gold, and platinum; all our pieces are made to the highest standards. Alternative sizes and colourways for any item can be made to order.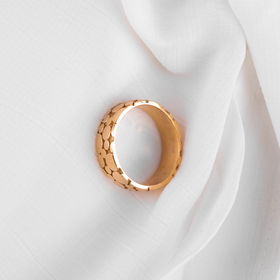 Pebble
Inspired by the winding, cobbled lanes of our fine city.
Characteristics
Familiar and easy to wear curves and lines.
Inspiration
Satisfyingly solid - the round, smooth details of Pebble reflect the signature cobbles of the Norwich lanes, as well as the pebbles of Norfolk's beaches.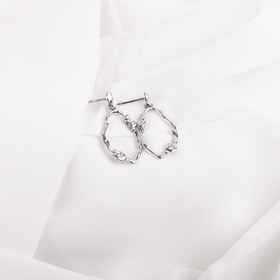 Flint
Inspired by the striking flint buildings of Norfolk and Norwich.
Characteristics
Modern textured metals punctuated with asymmetric clusters of stones.
Inspiration
Reflecting the angular textures of Norwich's ancient city walls, the Flint collection takes inspiration from the architecture to create interesting, modern jewellery pieces.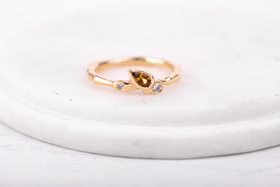 Reed
Inspired by Norfolk's thatched roofs and Broads reed beds.
Characteristics
Delicate, slender lines, uniquely textured to reflect the notches of a reed.
Inspiration
Norfolk's beaches and Broads are lined with graceful reeds that dance in the breeze. Mimicking their slender stems and delicate nature, the Reed style encapsulates their beautiful subtlety with irregular curves and waves.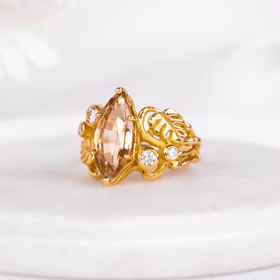 Lost
Inspired by the playful leaves of the Monstera plant.
Characteristics
Statement, exotic leaf motif, surrounded by delicate twisting vines.
Inspiration
Showcasing the beautifully intricate leaves of the Monstera Deliciosa plant, this style lends itself to statement stones, entwined in the delicate aerial roots of the Monstera.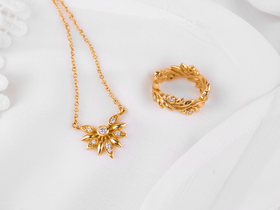 Ardens
Inspired by the delicate yet powerful mustard flower.
Characteristics
Delicate pieces centred around soft flower detailing, with pointed petals punctuated by diamonds.
Inspiration
Ardens is a feminine range, celebrating the strength, beauty, and power of women.
Inspired by the modest flowers of the mustard plant, so deeply rooted in the local history and lands of Norfolk; this flower certainly belies the punch it packs in our world-famous Colman's Mustard!
Angel
Inspired by the angel that guards our home, The Royal Arcade.
Characteristics
Gorgeous, feminine designs, centred around a delicate wing motif. 
Inspiration
An ethereal style, based on a detailed and elegant wing motif - the Angel collection gently encases gemstones to create a piece of art.
The collection is made exclusively in 18ct yellow gold and platinum for the colour and longevity these precious metals provide.