Selected Past Commissions
Commissioning a bespoke design gives you the opportunity to think out of the box and create jewellery that is special and unique to you - be it starting from scratch with all new materials or repurposing existing items.  Keep scrolling for a selection of our previous bespoke and one of a kind commissions.
For more information on the bespoke design process click here.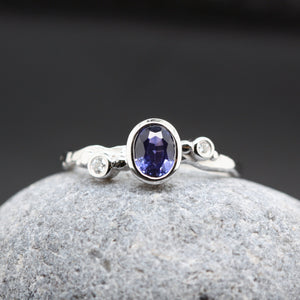 White gold sapphire and diamond Flint style ring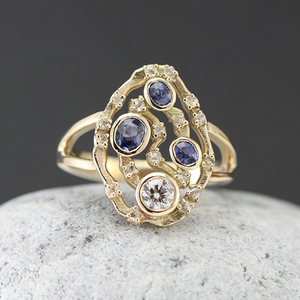 Yellow gold sapphire and diamond Flint style ring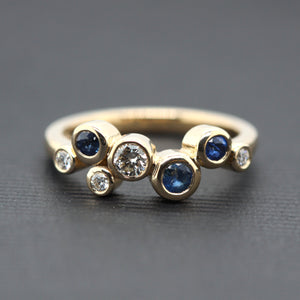 Yellow gold sapphire and diamond Babbling Brook style ring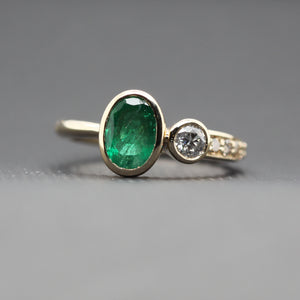 Yellow gold emerald and diamond asymmetric ring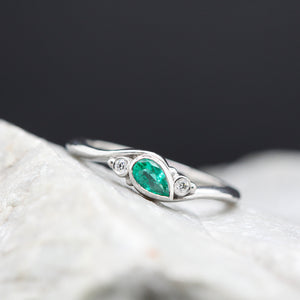 Platinum emerald and diamond pear shaped bypass style engagement ring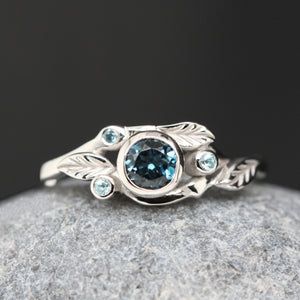 White gold and blue topaz leafy engagement ring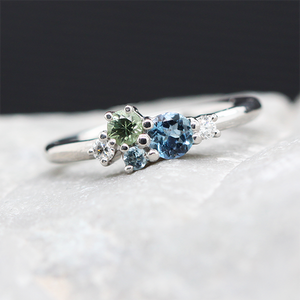 White gold, diamond, green sapphire and aquamarine cluster ring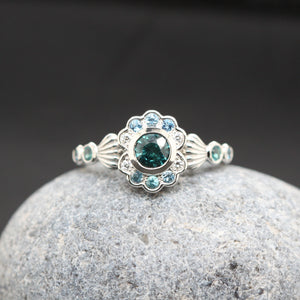 Seashell themed platinum engagement ring set with a teal sapphire, aquamarines, tourmalines and diamonds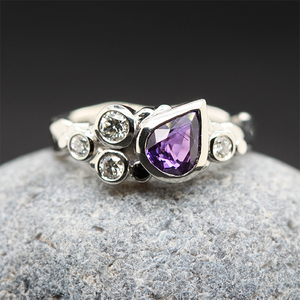 Platinum diamond and purple sapphire Flint style ring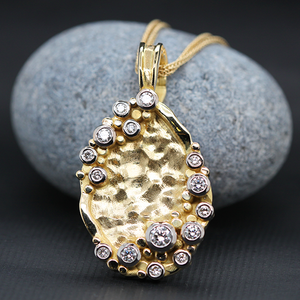 Yellow gold and diamond Flint style clip on enhancer pendant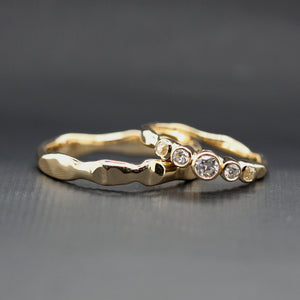 Yellow gold and diamond Flint style wedding set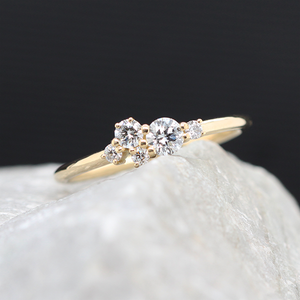 Yellow gold and diamond asymmetric cluster engagement ring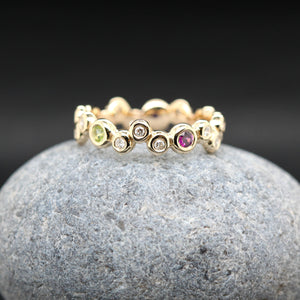 Yellow gold and multi coloured gemstone Babbling Brook style ring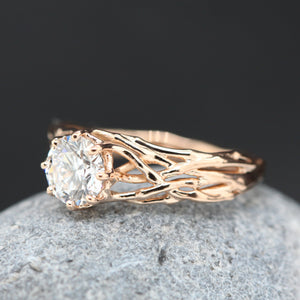 Rose gold and lab grown diamond tangled twigs style engagement ring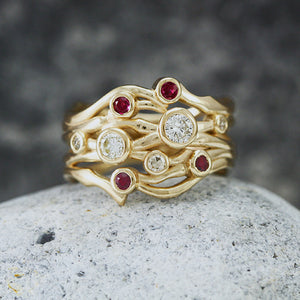 Yellow gold ruby and diamond wide Reed style ring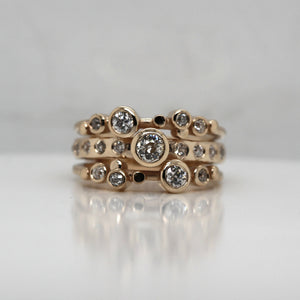 Yellow gold and diamond multi strand ring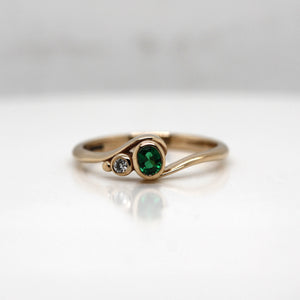 Yellow gold diamond and emerald bypass style ring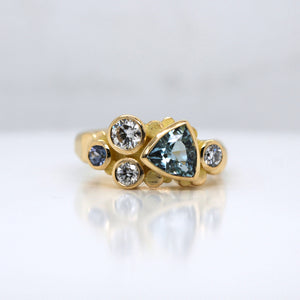 Yellow gold, diamond, aquamarine and sapphire Flint style ring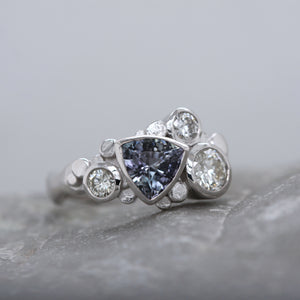 White rhodium plated yellow gold Flint style ring set with diamonds and a rare unheated tanzanite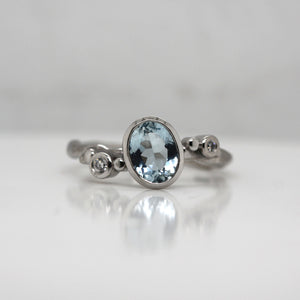 Platinum diamond and aquamarine Flint style engagement ring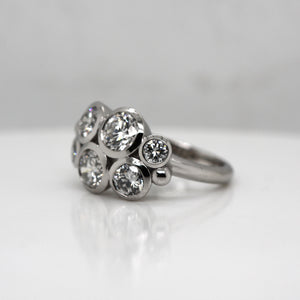 Platinum and diamond large bubble cluster engagement ring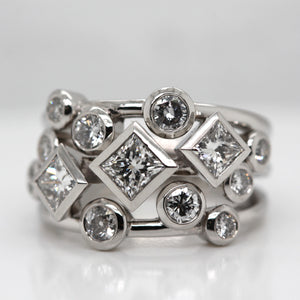 Platinum and diamond multi strand dress ring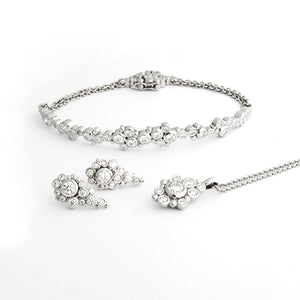 Platinum and diamond Babbling Brook inspired jewellery set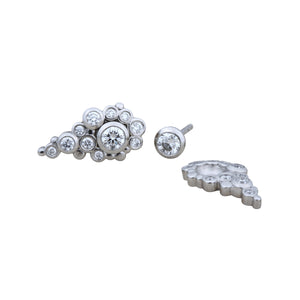 Platinum and diamond two part Babbling Brook earrings - stud plus enhancer jacket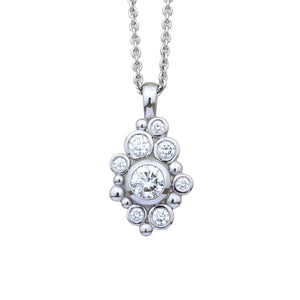 Platinum and diamond Babbling Brook pendant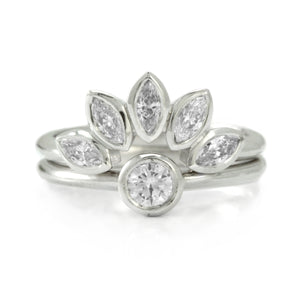 White gold and diamond engagement ring and fitted wedding band set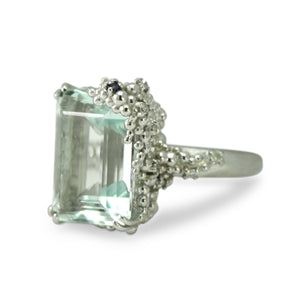 White gold and aquamarine bobble textured dress ring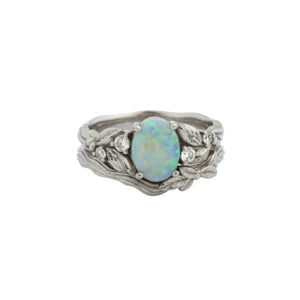 Platinum opal and diamond leafy engagement ring and fitted wedding band set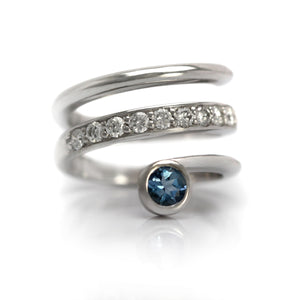 White gold diamond and aquamarine unique spiralled engagement ring and wedding band in one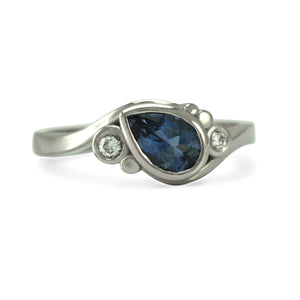 White gold diamond and dark aquamarine bypass style engagement ring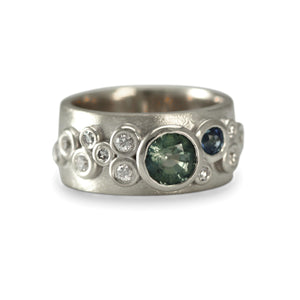 White gold sapphire and diamond bubble style band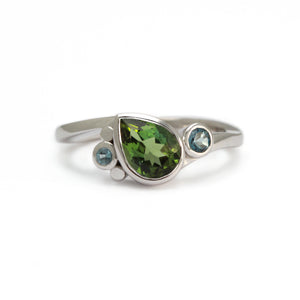 White gold green tourmaline and blue topaz bypass style ring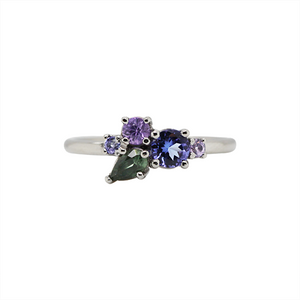 White gold, purple sapphire, green sapphire and tanzanite cluster style ring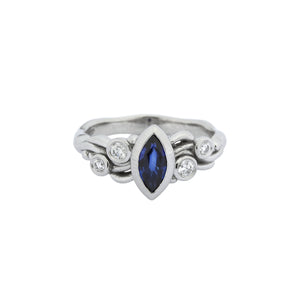 Platinum sapphire and diamond waves engagement ring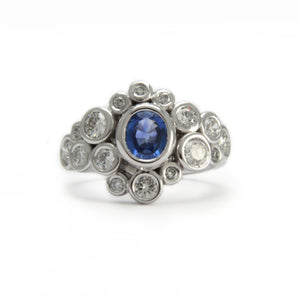 Platinum diamond and sapphire bubble cluster ring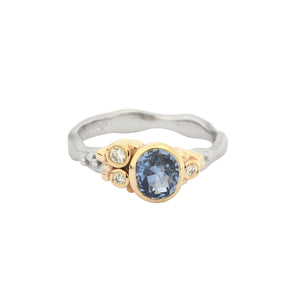 White and yellow gold diamond and ceylon sapphire Flint style ring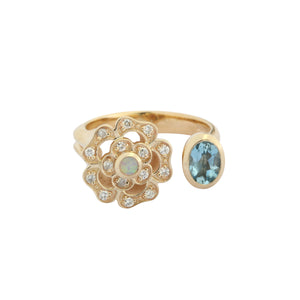 Yellow gold, diamond, opal and aquamarine open style dress ring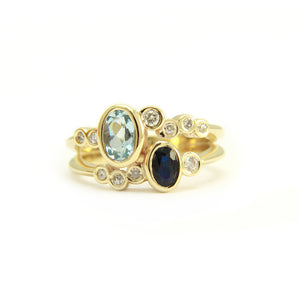 Yellow gold, diamond, sapphire and aquamarine double strand Babbling Brook style ring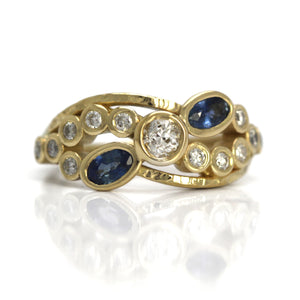 Yellow gold diamond and sapphire multi strand Babbling Brook wave ring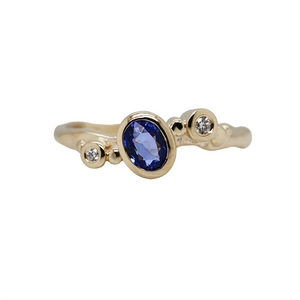 Yellow gold diamond and sapphire Flint style ring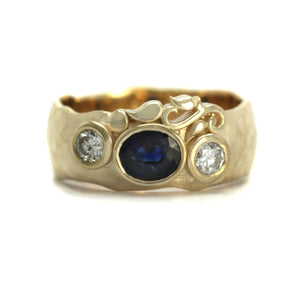 Yellow gold diamond and sapphire organic textured ring with floral motif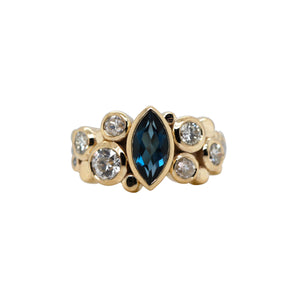 Yellow gold diamond and London blue topaz Flint cluster style ring
Yellow gold diamond and boulder opal drop earrings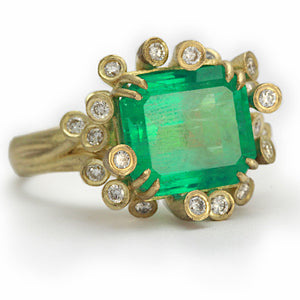 Yellow gold diamond and emerald sea anemone inspired dress ring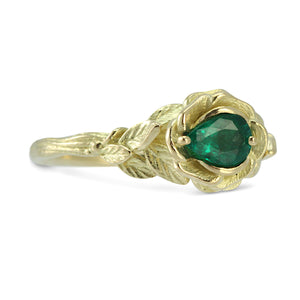 Yellow gold and emerald floral engagement ring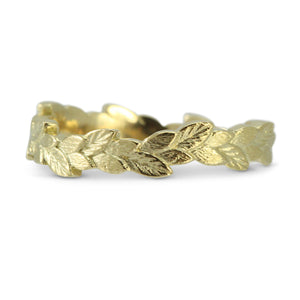 Yellow gold leafy fitted wedding band
Yellow gold diamond and peridot hinged bangle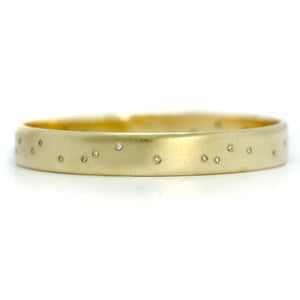 Yellow gold and diamond starry night bangle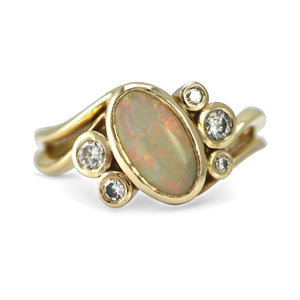 Yellow gold diamond and opal asymmetric wave ring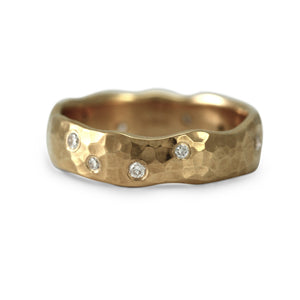 Yellow gold and diamond hammered organic ring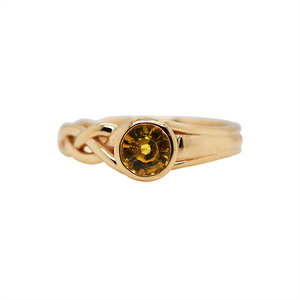 Yellow gold and cognac stone asymmetric woven ring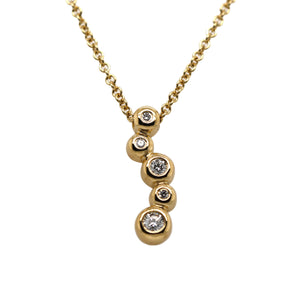 Yellow gold and diamond Babbling Brook style pendant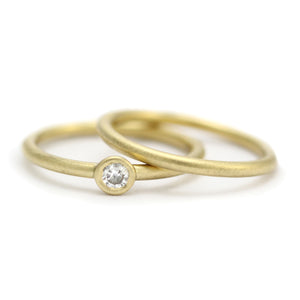 Yellow gold and diamond slender minimalist engagement ring and wedding band set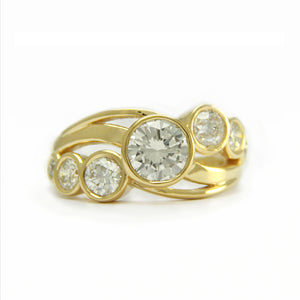 Yellow gold and diamond multi strand wave ring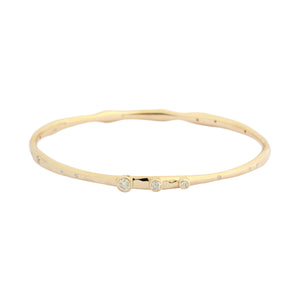 Yellow gold and diamond slender organic shaped bangle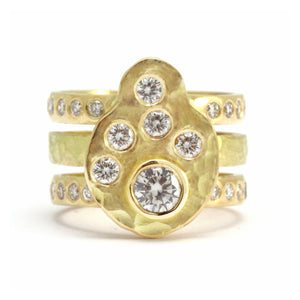 Yellow gold and diamond organic textured triple strand ring
Yellow gold and diamond multi strand wave ring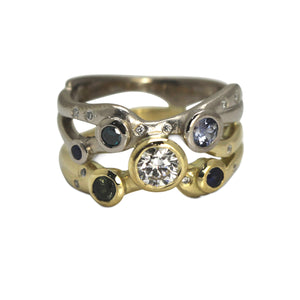 White and yellow gold organic ring set with diamond and sapphire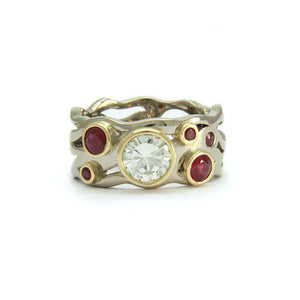 White and yellow gold organic ring set with diamond and ruby
White gold and ruby seahorse brooch