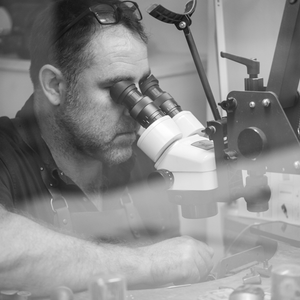 Repairs
We offer a range of repair and restoration services in our workshop.
In-store professional repair and restoration services
Whether you have lost a stone, need to resize your rings, or simply need a good clean and polish - we offer a wide range of jewellery repair and restorations services here in the heart of Norwich. With our on-site workshop, you can rest assured that your precious jewellery is in good hands.

Our standard turn-around for workshop jobs is 2 - 3 weeks. We also offer an express service for certain repairs at a £30 premium, which will have your jewellery ready for you within 2-3 hours. Booking is essential for the express service, so contact us to make an appointment.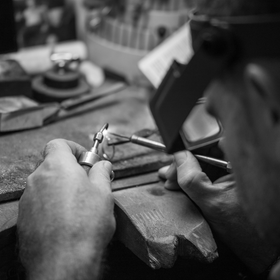 Clean, Polish and Rhodium Plating
All items brought to the workshop for cleaning are given an expert assessment. If the piece has stones, for example, the settings will automatically be checked and tightened where necessary. Deep scratches will be gently buffed out and every item is polished by hand and finished with a thorough steam clean. 
We can also provide rhodium plating at the workshop for restoring the finish on white gold items.
Most cleaning, polishing and rhodium plating work can be completed on our express service, when booked in advance.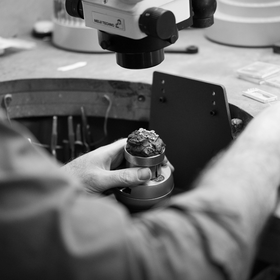 Repair and Restoration
We can:
* Size rings up and down
* Replace shanks
* Re-tip / re-claw / re-build and replace settings
* Supply & Set stones
* Repair / rebuild broken and worn links
* Restore worn out finishes
* Supply and fit new clasps, catches, figure of 8, safety chains, worn end caps etc
* Ring removal
... and much more!
Some work, such as ring sizing, can be completed on our express service. Please contact us for advice and appointments.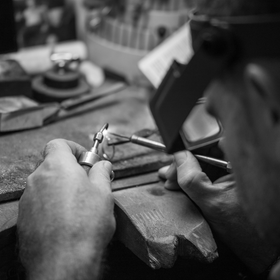 Specialist Services
Although we pride ourselves on doing almost all our own work, we do occasionally need to outsource some specialist services. Where that's the case, we ensure that work is kept strictly within the UK and as close to home as possible.
The following specialist work is not available in Norwich and so we use a handful of carefully selected, highly skilled tradespeople in London:
Lapidary work for stone cutting and polishing (even diamonds can become scratched and chipped over time).
Seal engraving for signet rings and deeper designs (for both new pieces and to restore older, worn ones).
Hallmarking (for new pieces and to replace worn out marks from older items or ones that have been lost when replacing the shank for example).
These services can take between one and three weeks to complete, depending on the type of work and the availability of technicians. In every case, we'll contact you before a piece is sent away.