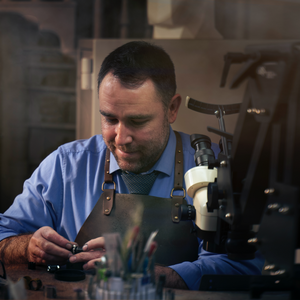 An independent, family business
Established in 2006.
 Skilled Professionals
Our small and specialist team is made up of two designers who work alongside Craig, our goldsmith, in an open plan studio workshop within the store. This makes us very different to most jewellers - at Sonkai you will only ever meet a skilled professional rather than going through sales staff.
We welcome browsers, people wanting impartial advice or visitors stopping by to watch our team in action as they create, repair and restore beautiful pieces.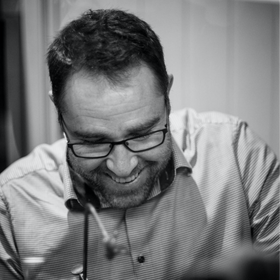 Craig Snape
Owner & Goldsmith
Craig was born and grew up near Johannesburg, South Africa. Upon finishing school he became an apprentice for the esteemed Master Craftsman and South African jeweller, Sid Forman.
He qualified just two years into a four-year course, starting originally as a setter then finishing as a mounter - even winning the Apprentice of the Year award along the way. He is now an extremely highly-trained, skilled and experienced jeweller. 
Craig is our only goldsmith and is responsible for all our bench work from mounting to setting and polishing, too.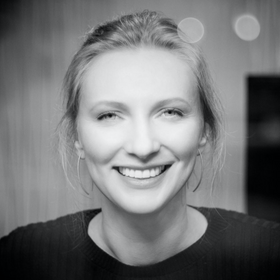 Susan Blackler
Senior Designer
Susan initially graduated into the highly pressured life of a hospital doctor. However, her love of art and creative instinct saw her leave this behind to follow her heart. Susan started out with specialising in creating wedding jewellery before training with us to become one of our expert CAD (computer aided design) jewellery designers. She is responsible for creating many of our Norfolk-inspired ranges; Pebble, Reed, Flint and Ardens.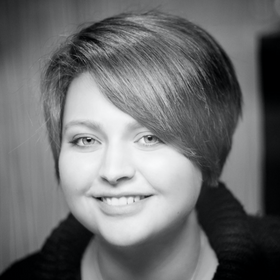 Mallory Wilkinson
Senior Designer
A true artist, Mallory is an expert CAD designer but can also produce exquisite hand drawn work.  She has only ever worked in jewellery; starting out with a Saturday job when still in school. By the time she finished her degree in philosophy, her love of jewellery design (and obvious talent) ensured she remained within the jewellery industry for good. Mallory is responsible for many of our one-of-a-kind pieces and bespoke customer work.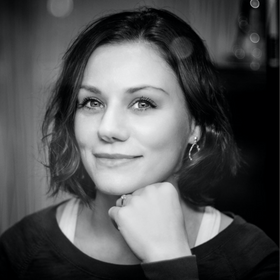 Sara Sweet
Owner & MD
Sara was studying Environmental Science at the UEA when her (still quite new) boyfriend Craig had the opportunity to take on a small retail shop. Agreeing to help with the business finance and initial set up during her summer break, Sara had no idea that she would never make it back to university... the rest, as they say, is history.
Today things are much the same - anything that doesn't involve designing or making jewellery is under Sara's domain; all legal and financial obligations; HR duties; purchasing; advertising... the many other hats worn by micro-business owners around the UK – not least the 'Mummy' one!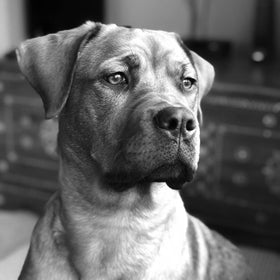 Florence
CFO chief fetch officer
Our newest and youngest team member; Florence joined the family in 2020 (for those that remember dear old Romeo, he passed peacefully at home in February). Florence is, admittedly, quite useless when it comes to anything jewellery-related but she's always on call for cuddles, face-washes and tug o' war.